Why OTC DAIHEN?
OTC DAIHEN – the world's No. 1 manufacturer of welding robots – is helping manufacturers find new ways to automate welding to boost productivity, overcome challenges and gain more consistent, high-quality welds. Be an industry leader with an OTC DAIHEN solution on your production floor.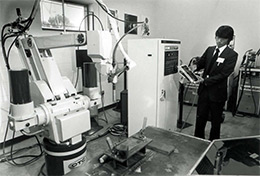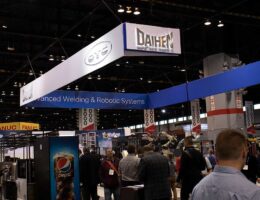 About Us
OTC DAIHEN is your one-stop shop for innovative robotic and manual welding solutions. A global leader serving North and South America, OTC DAIHEN delivers best-in-class quality and reliability for customers of all sizes, spanning diverse industries.
As a single-source solution, we design, build and install the entire welding solution, train your team on how to program and operate it and provide the service and parts to keep you up and running. Our solutions are known for creating higher efficiencies in production with less rework. 
Our philosophy: Meeting the Challenge. Bring us your toughest challenges, and we won't rest until we deliver an ideal solution.
OTC DAIHEN has been in business for more than 100 years, beginning as the Osaka Transformer Company (OTC) in Osaka, Japan, in 1919. We've seen it all when it comes to welding and robots. 
In the late 1970s, OTC DAIHEN developed its first generation of dedicated arc welding robots. The first of these robots, THOR, was launched in 1981. 
OTC DAIHEN America, with its first office set up in 1979 in Charlotte, N.C., entered the robotic business in 1983 and continued to refine automation welding with its ALMEGA line of robots.
In 1985, OTC DAIHEN America became the official OEM supplier of robots to Miller Electric Co. In 1995, Miller announced its departure from the robotics business. In order to maintain the high volume of robots installed, as well as to continue selling to new users, OTC DAIHEN launched its Dynamic Robotic Division and moved its U.S. headquarters to Ohio.
The first robots sold in the United States with the OTC DAIHEN name utilized the Dynamic Robotics (DR) Controller. This was followed by the release of the EX series in 2001, the AX series in 2003, the AII series in 2008 and the FD series in 2012.
As we continue to grow, we are dedicated to serving customers by advancing our company mission: Meeting the Challenge.
1919
nOTC (Osaka Transformer Company) founded in Osaka, Japan
1934
OTC begins producing welding power sources
1979
OTC America established in Charlotte, NC
1996
Dynamic Robotic Division established in Ohio
2005
Regional service centers established in Atlanta, Michigan, Canada and Mexico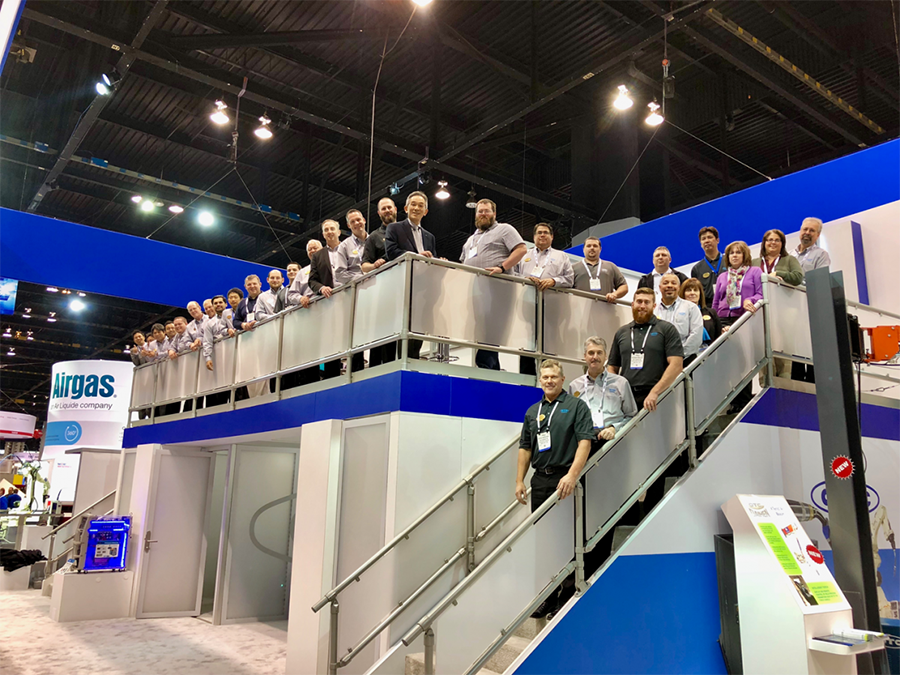 The OTC Daihen Group
The OTC DAIHEN Group today includes 32 companies worldwide, working actively to advance business in their specific areas while applying energy innovations and control technologies to additional markets.
OTC DAIHEN on the Road
Tradeshow Appearances
Visit OTC DAIHEN at key industry tradeshows to see our robotic welders in action, learn about our innovative products and find out how to get an OTC DAIHEN solution for your business.