Robotic Welding Cells
TRI-ARC
The OTC DAIHEN TRI-ARC cell features a "Ferris wheel" positioner that mimics the functionality of a ROTA-ARC cell but indexes between the A and B stations by pivoting over/under to reduce the floor space requirement in your shop. Typically implemented with multiple robots (2-3) to share the welding load for reduced cycle times.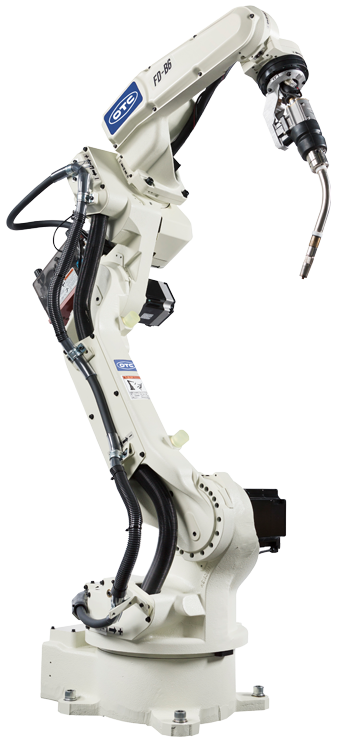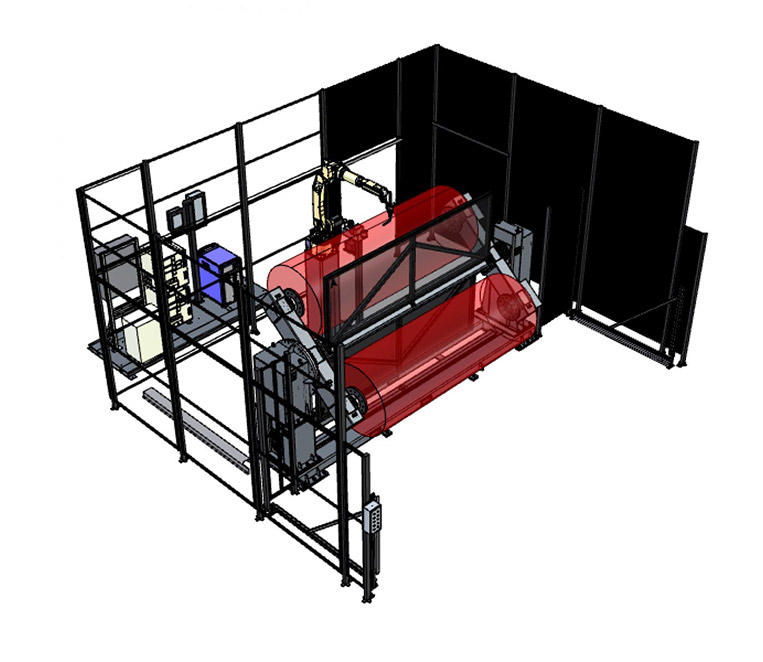 TRI-ARC 1000
The OTC TRI-ARC 1000 is a three-axis, servo-controlled positioning cell offering dual head and tailstock positioning stations and a primary rotational axis to present each station to the robot. The heavy-duty design accommodates large components up to 3500mm in length and requires less floor space. Ideal for speed junkies whose production demands welding robot(s) mass-produce weldments at the fastest possible TAKT times. Any parts compatible with the DT-ARC or ROTA-ARC series would experience a production boost with the TRI-ARC welding robot cell.
OTC DAIHEN Robotic Welding Price Comparison Chart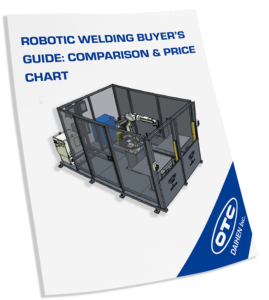 Get a comparison chart of the costs, max part volume and other features of each OTC DAIHEN system.