Robot Specs
Reference Charts
Decades Later, Still Going Strong
OTC DAIHEN has a long and eventful history in the North American market, spanning two companies and four decades. In order to support customers using some of our older robot models, we would like to clarify the names of those models.
Early OTC DAIHEN / Miller Robots
In the 1980s and early 1990s, OTC DAIHEN manufactured robots for Miller as an Original Equipment Manufacturer (OEM). While the robots had existing model numbers and names in Japan, Miller chose to assign their own model numbers (prefixed by the letters "MR") for the North American market. Miller no longer supports robots manufactured during this era, so the following chart lists MR models for reference.
In 1996, OTC DAIHEN started selling robots under the name "Dynamic Robots," also referred to as the DR series. The DR series was later succeeded by the EX series, AX series, AII series, and (currently) FD series.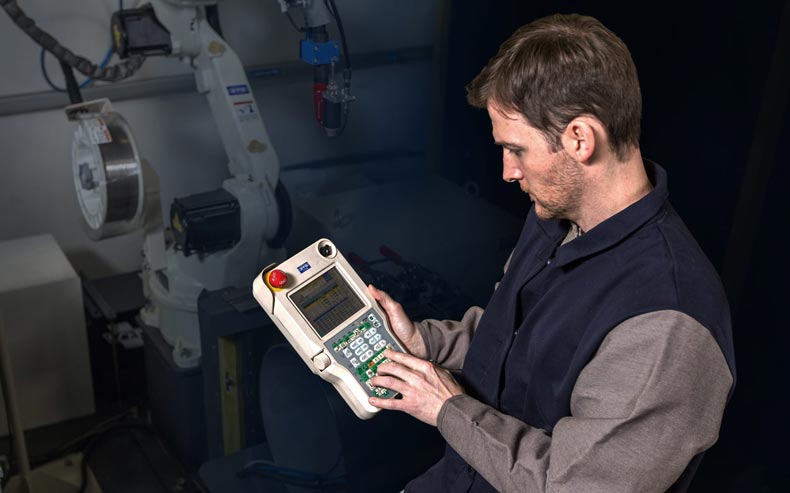 Robot Cross-Reference Chart
Manual and Specification Requests
Looking for manuals and specifications for older OTC DAIHEN and Miller robots? Please email our Service Department.