Robotic Welding Cells
DT-ARC
The DT-ARC is a 2-station cell featuring a set of headstock/tailstock positioners at each station. These positioners are capable of spinning the parts around their long axis during welding, supporting the most optimal torch position and angle during welding.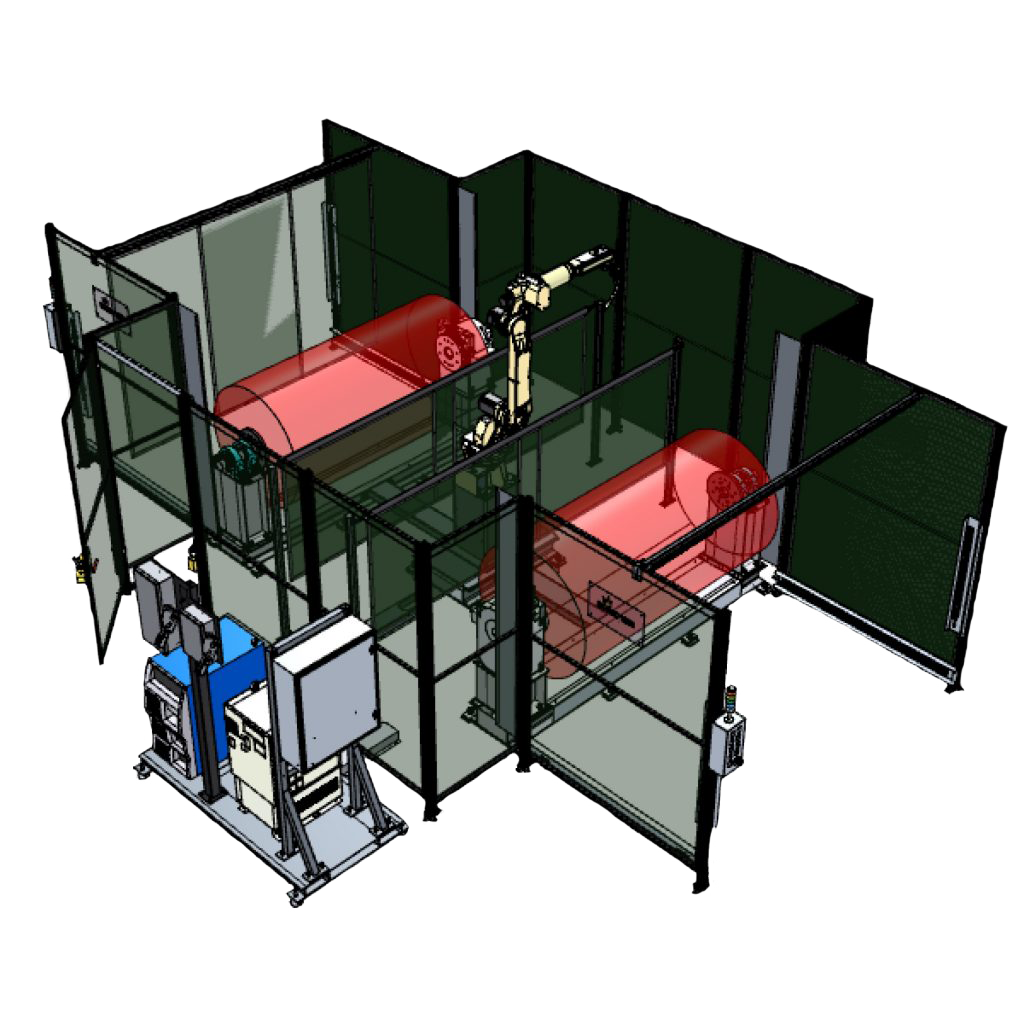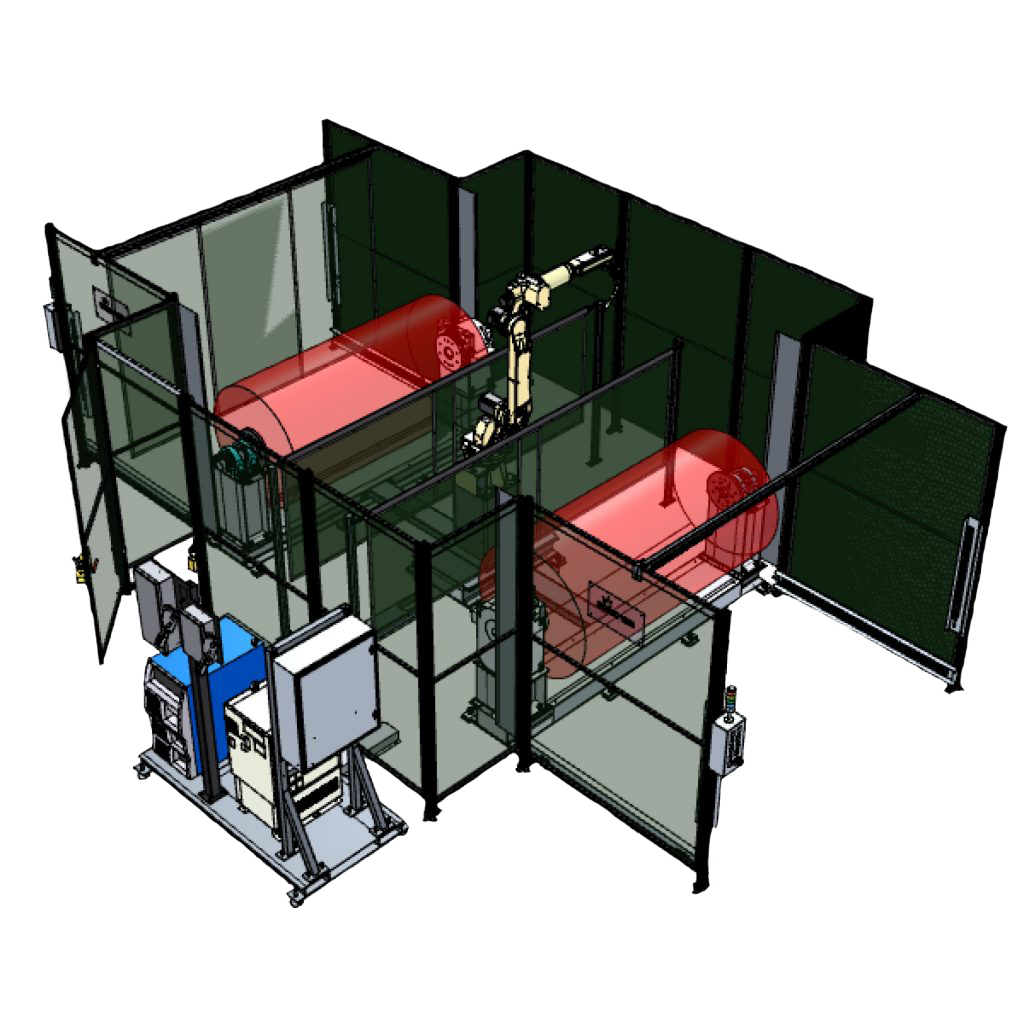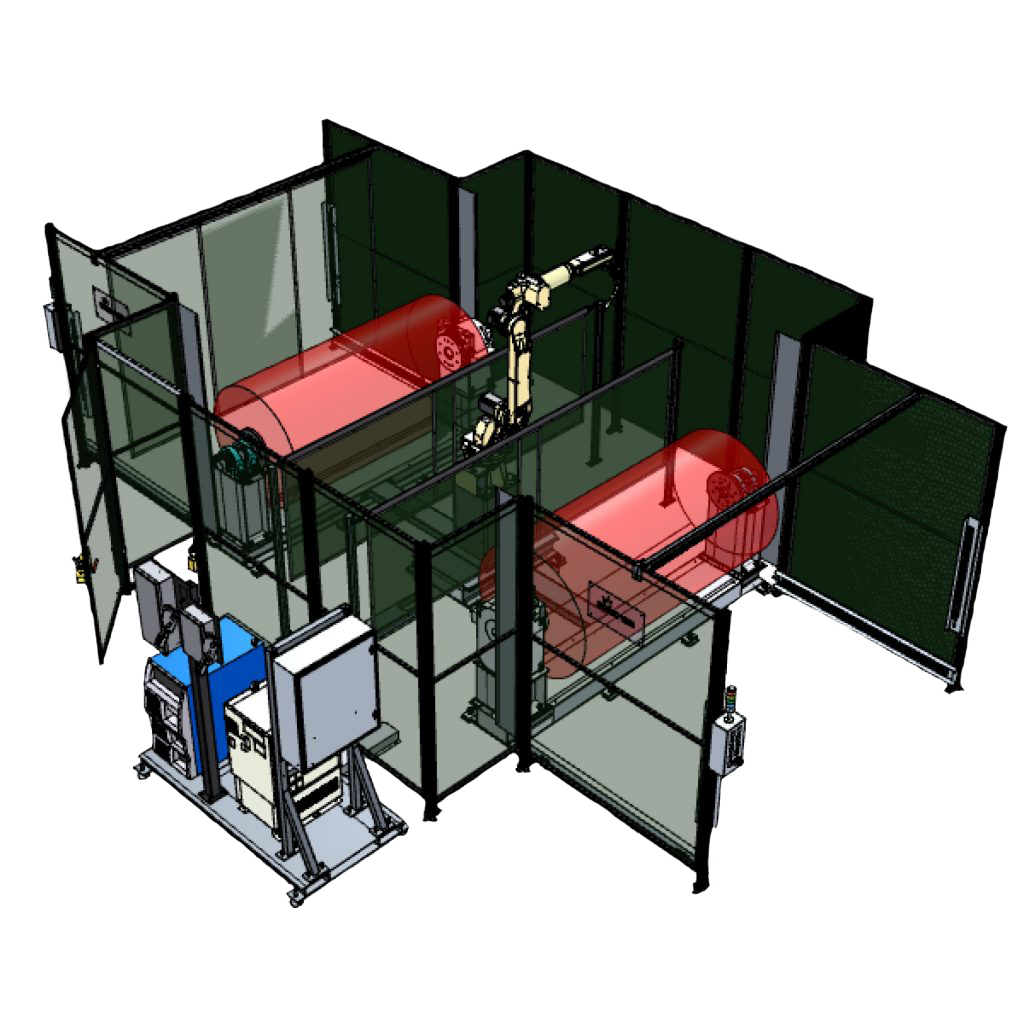 DT-ARC 500
The DT-ARC 500 is a dual, servo-controlled head and tailstock-positioning cell, designed for medium and large parts. The two-station configuration allows the operator to prepare work on station one while the robot welds on station two. It is a flexible design to allow for 180-degree and 120-degree station orientations. The open station load design allows for crane access with heavier payloads.
OTC DAIHEN Robotic Welding Price Comparison Chart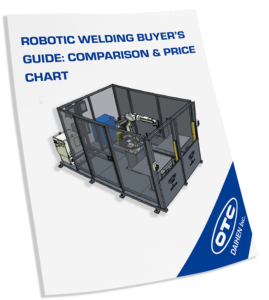 Get a comparison chart of the costs, max part volume and other features of each OTC DAIHEN system.